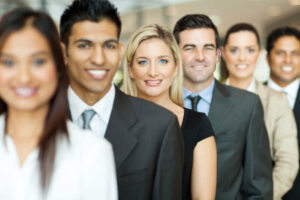 Internal Talent Marketplace Platforms: Empowering Organizations through Talent Mobility The modern workplace is constantly evolving, and organizations must adapt to stay competitive. 
In this era of rapid technological advancements and changing job market dynamics, businesses are recognizing the importance of effectively managing their most valuable asset: their employees. One innovative solution that has gained traction in recent years is the implementation of internal talent marketplace platforms. 
Definition of an internal talent marketplace platform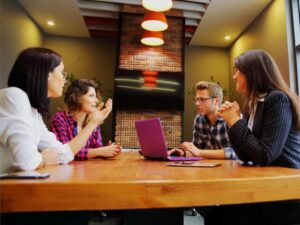 An internal talent marketplace platform is a digital ecosystem that allows organizations to match their employees' skills and interests with relevant projects, tasks, or job opportunities within the company. It serves as a centralized hub where employees can showcase their skills, explore growth opportunities, and connect with potential collaborators or mentors. This technology-driven approach enables organizations to tap into their existing talent pool more efficiently while fostering workforce agility. 
Importance and benefits of implementing such a platform within organizations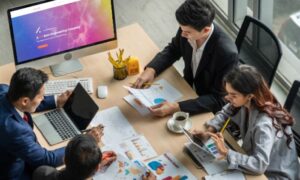 Workforce agility has become a critical factor for organizational success in today's fast-paced business landscape. Traditional hierarchies are giving way to flatter structures that prioritize cross-functional collaboration. Internal talent marketplace platforms play a pivotal role in facilitating this shift by providing comprehensive visibility into employee skills across departments and enabling seamless resource allocation. 
One significant benefit of implementing an internal talent marketplace platform is improved employee engagement. Employees actively seek growth opportunities and professional development within their organization; however, skill gaps or limited visibility into available roles can hinder progress. 
By creating an opportunity marketplace through these platforms, organizations empower individual employees to explore different career paths while leveraging their existing skill sets. Additionally, these platforms reduce reliance on external talent acquisition by promoting internal mobility. 
Organizations often face challenges when trying to fill positions quickly or find individuals with specialized expertise for short-term projects. With the help of artificial intelligence algorithms embedded within talent marketplace technology, such hurdles can be overcome by efficiently matching talented individuals with relevant opportunities. 
This not only saves time and resources but also enhances the employee experience by providing diverse and fulfilling work experiences. Internal talent marketplace platforms have emerged as a game-changer in today's corporate landscape. 
By leveraging these innovative technologies, organizations can unlock the full potential of their workforce, foster employee engagement, and ensure workforce agility. In the following sections, we will delve deeper into the key features of such platforms and explore successful case studies that highlight their transformative impact on organizational dynamics. 
Evolution and emergence of internal talent marketplaces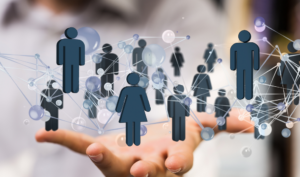 Internal talent marketplaces have emerged as a transformative solution within organizations seeking to optimize their human capital management strategies. With the rapid pace of technological advancements and the increasing emphasis on employee engagement, these platforms have gained popularity as they offer a more efficient way to connect employees with internal opportunities that align with their career aspirations and skill sets. The evolution of internal talent marketplaces can be traced back to the concept of talent acquisition and professional development. 
Traditionally, organizations relied heavily on external hiring to fill vacant positions or bring in new expertise. However, this approach often overlooked the potential talents existing within the talent pool of current employees. 
Recognizing this untapped potential, companies began exploring ways to unlock opportunities for growth within their own ranks. Over time, advances in technology, particularly in artificial intelligence (AI), gave rise to sophisticated talent marketplace technology that could effectively match individuals with internal opportunities. 
By leveraging AI algorithms, these platforms can analyze employee profiles, job descriptions, and skill sets to identify suitable matches for job postings and project opportunities. This not only streamlines the process but also ensures that employees are considered for roles they may not have otherwise been aware of or considered applying for. 
Key features and functionalities offered by these platforms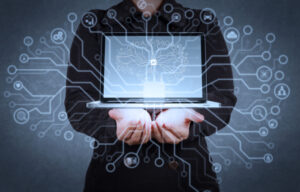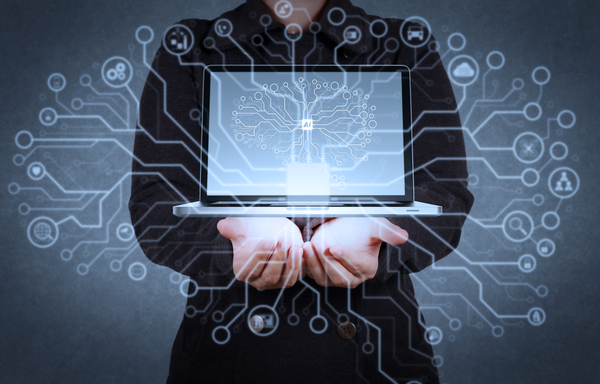 Employee profiles and skill mapping are central features of internal talent marketplace platforms. Employees can create comprehensive profiles showcasing their experience, skills, certifications, and career goals. These profiles act as a repository of information that allows HR departments and managers to identify individuals with specific expertise or potential for development opportunities. 
Additionally, job postings and project opportunities are made available through these platforms. Managers can create detailed listings describing open positions or projects within the organization. 
Employees can then browse through these postings based on their skill sets or areas of interest. This creates a transparent system where individuals can proactively seek out roles that align with their career aspirations. 
Recommendation algorithms play a crucial role in matching talent to opportunities. By analyzing employee profiles and job requirements, these algorithms suggest potential matches, ensuring that the right candidates are connected with the right roles. 
This reduces bias in the selection process and increases the chances of finding suitable internal candidates for available positions or projects. Feedback and rating systems are another integral aspect of internal talent marketplace platforms. 
They facilitate performance evaluation by allowing managers, peers, or even external stakeholders to provide feedback on an individual's skills, work ethic, and collaboration abilities. These ratings can help inform decision-making processes when considering employees for future opportunities or career advancements. 
Internal talent marketplace platforms have evolved to become sophisticated tools that revolutionize how organizations manage their human capital. By leveraging employee profiles, skill mapping, job postings, recommendation algorithms, and feedback systems, these platforms optimize workforce planning by connecting employees with internal opportunities that align with their career aspirations and skill sets. 
Enhanced Employee Engagement and Retention
Opportunities for Career Growth and Development within the Organization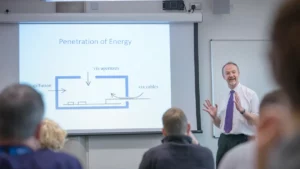 Implementing an internal talent marketplace platform provides organizations with a powerful tool to enhance employee engagement and retention. By offering employees a platform where they can explore internal opportunities, such as new roles or projects, organizations demonstrate their commitment to employees' career development. 
This fosters a sense of loyalty and motivation among employees who see a clear path for growth within the organization. Through internal talent marketplaces, employees can identify potential career paths aligned with their interests, skills, and aspirations. 
They can browse through job descriptions or project requirements to understand the qualifications needed for different roles. This transparency allows them to proactively plan their career trajectories and actively pursue development opportunities that match their goals. 
Increased Job Satisfaction through Alignment with Personal Interests and Skills One of the key benefits of internal talent marketplaces is the alignment between job opportunities and employees' personal interests and skills. 
When employees are able to find roles or projects that resonate with their passions, they are more likely to experience higher levels of job satisfaction. This alignment not only boosts morale but also improves productivity as individuals are naturally inclined to excel in areas where they have genuine interest. 
When current employees can utilize their existing skill sets in new capacities or expand upon them through targeted development programs facilitated by talent marketplace technology, it creates an environment where individuals feel valued for their unique abilities. This increased job satisfaction further contributes to employee retention as individuals are more likely to stay committed when provided opportunities that cater to their professional aspirations. 
Improved Organizational Agility and Resource Allocation
Efficient Utilization of Existing Talent Pool across Departments or Business Units Internal talent marketplaces enable organizations to optimize resource allocation by efficiently utilizing the existing talent pool across departments or business units. Traditional hierarchical structures often limit interdepartmental collaboration due to lack of visibility into employees' skill sets. 
However, talent marketplaces break down these barriers by providing a centralized platform where employees can showcase their expertise and seek opportunities beyond their immediate teams. With an internal talent marketplace in place, organizations can tap into the diverse skill sets and experiences of their workforce to address skill gaps or respond quickly to emerging project needs. 
It allows for a more fluid workforce where individuals can bring their unique talents to different projects or departments, fostering cross-functional collaboration and the sharing of best practices. This agility in resource allocation not only enhances organizational efficiency but also promotes a culture of continuous learning and innovation. 
Quick Identification of Internal Experts for Specific Projects or Initiatives Internal talent marketplaces streamline the process of identifying internal experts for specific projects or initiatives. 
Through advanced recommendation algorithms and comprehensive employee profiles, these platforms facilitate the identification of individuals with the required expertise, allowing organizations to assemble high-performing teams quickly. This quick identification reduces the time-consuming process of searching externally for specialized skills. 
Instead, organizations can leverage existing knowledge and cultural fit within the organization to achieve faster results. Moreover, when employees are given opportunities to showcase their expertise on an internal marketplace, it boosts their confidence and motivates them to continuously develop and contribute their skills effectively. 
Cost Savings through Reduced External Hiring By leveraging internal talent marketplaces, organizations can significantly reduce external hiring costs associated with recruiting new candidates from outside. 
When organizations prioritize internal candidates who possess necessary skills and cultural fit while filling job openings or project roles, they save on recruitment expenses like advertising costs and external agency fees. Additionally, hiring internally minimizes potential risks that come with onboarding new employees who may take longer to acclimate to company culture. 
Internal hires are already familiar with organizational values, processes, and dynamics which leads to quicker integration into new roles. These cost savings not only have financial implications but also contribute positively towards employee morale as current employees witness career development opportunities within the organization. 
Case Studies: Successful Implementation Examples
A) Company X: Revolutionizing Talent Mobility
Company X, a leading global organization in the technology sector, decided to revolutionize its talent mobility strategy by implementing an internal talent marketplace platform. The objective was to create a more agile and transparent environment for employees to explore new career opportunities within the company. 
This case study delves into the challenges faced, strategies employed, and the outcomes achieved by Company X through their implementation. One of the key challenges faced by Company X was overcoming employee skepticism about the effectiveness and fairness of such a platform. 
To address this, they made sure to establish clear guidelines on how the platform should be used by employees. By emphasizing that it was designed as a tool for development opportunities rather than just job searching, employees quickly grasped its purpose and began actively utilizing it. 
The strategies deployed included extensive communication campaigns to raise awareness about the benefits of using the talent marketplace platform and providing training sessions to ensure employees understood how to navigate it effectively. By offering comprehensive tutorials and workshops, employees gained confidence in using this new technology as a means of advancing their careers. 
The outcomes achieved by Company X were remarkable. Several success stories emerged where employees found new roles or projects that aligned better with their skills and interests through the talent marketplace platform. 
This led not only to increased productivity but also improved job satisfaction among individuals who had previously felt stagnant in their roles. The implementation of this internal talent marketplace transformed Company X into an organization that nurtured its own talent pool while fostering growth opportunities for each individual employee. 
Best Practices for Implementing an Internal Talent Marketplace Platform
A) Establish clear guidelines on how the platform should be used by employees
To ensure smooth adoption and optimal utilization of an internal talent marketplace platform, it is crucial to establish clear guidelines on how the platform should be used by employees. This includes defining the purpose of the platform, specifying acceptable use, and outlining the responsibilities of both employees and managers. By setting these expectations from the outset, organizations can create a supportive environment that encourages employees to explore new career paths and take advantage of development opportunities. 
B) Provide training to ensure employees understand how to navigate the platform effectively
An essential aspect of successful implementation is providing comprehensive training to employees. This training should cover not only the technical aspects of using the talent marketplace technology but also emphasize its value in terms of professional development and career growth. By offering workshops, webinars, or one-on-one sessions, organizations can empower their employees with opportunities for continuous learning and skill enhancement. 
Conclusion
Implementing an internal talent marketplace platform offers significant benefits for both organizations and their employees. It enables companies to tap into their existing talent pool effectively, bridge skill gaps through internal mobility, and reduce dependence on external talent acquisition. 
For individuals within the organization, this technology opens up a world of possibilities by providing them with tailored career paths and development opportunities that align with their skills and aspirations. By embracing internal talent marketplaces, organizations can foster workforce agility while nurturing employee skills and fostering a culture of continuous professional development.