Introducing Maven Validated Market Research Panels
Qualified, higher-quality B2B samples—on demand—from the world's largest online professional network.
Most research panel companies buy lists from a variety of resellers and resources. Others may tout that they own their database. But that's all it is: a database of unknown, unverified individuals.
Maven Validated Market Research Panels simplify your B2B sample recruiting by connecting you to the Maven network, the world's largest online community of engaged, motivated professionals.
These are people whose expertise and experience have been verified and validated, so you can quickly and efficiently recruit the right people for your project—right now.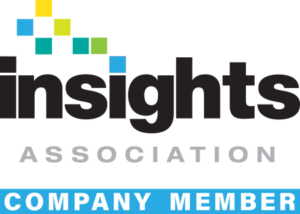 You're sure to find the right cohort with the right experience and expertise from the Maven network.
From a global panel to a single professional in nearly any country, the Maven network has you covered.
Real people with real jobs
The Maven network brings more than five billion hours of combined real-world experience to your project.
200 Targetable Industries, 11 Sectors
With professionals from every industry, occupation, and experience level, you're sure to find the right people for your project, no matter how niche or narrow.
High-Quality, Validated B2B Samples
Maven Market Research Panels are drawn from the same Maven network of professionals that provide expert guidance, advice, and support to our clients worldwide. We amplify our powerful network using a referral-based recruitment model to recruit trusted professionals in both highly visible and obscure industry segments.
For every potential panel member, Maven:
Verifies identity, credentials, and profile accuracy using external sources (resume, LinkedIn profile, other) for fast onboarding.
Validates every individual's profile directly via peer-to-peer contact
Manually verifies employment and professional certifications, licenses, and credentials
We also leverage the latest technologies, including IDology, a third-party identity verification tool, and software-based fraud prevention tools, to maximize accuracy and quality. The result? An extremely low response removal rate.
Because our database is comprised of our people, we can move fast. Faster than you ever thought possible. And to make things easy, Maven even offers direct, custom recruiting services. Getting started is easy, too. Just provide us with your target criteria. We'll reach out to you and get things moving immediately.
Find out how fast, easy, and efficient Maven Market Research Panels make finding the right B2B sample.
Support For Every Type of Research Project
| | A La Carte | Prepaid |
| --- | --- | --- |
| | | |
| | | No Minimum (Best Efforts) |
| | | |
| Number of Interviews | 5 or Fewer | More Than 5 | Prepaid |
| --- | --- | --- | --- |
| | $500, Credited against first Interview | | |
| | | | |
| | | | |
| | $500 - $2,500 per interview, depending on selected expert's rates | Fixed Price for entire project; inquire with Maven Sales | By-the-minute pricing packages starting at $10,000 per year. |