A Microconsulting Platform
Back in 2008 we coined the term microconsulting to describe the short bursts of knowledge, perspective, expertise, and opinion from other smart professionals that we all use to make our work easier. Since then, we've built a system that turns every professional into a consultant, making it easier than ever to profit from both your and other people's knowledge.
There are hundreds of thousands of Mavens in virtually every place in the world. They are people just like you – from architects to zookeepers, rice farmers to racecar drivers, Mavens come from all walks of life and every profession. Whether you need to speak with a cardiologist in Brazil, survey a group of supply chain experts in Canada, or hire a manufacturing engineer to explore a new process in India, we can deliver.
The Fastest Way to Acquire Expertise
Maven's technology identifies the right professionals, qualifies them for specific areas of expertise, screens them for potential conflicts of interest, and delivers their brains to you. In addition, through our unique referral system, our Mavens' networks become your network. That means that no matter how obscure the topic, we deliver qualified expertise faster than any other system – typically in less than one hour! Think of it as crowdsourced knowledge on demand.
Headquartered in San Francisco, California, we're a global team of non-consultants using technology to shake apart the stuffy old world of consulting. We're a technology company that believes that only people can solve problems, and that technology is merely a tool to aid the process. And while Silicon Valley's darlings like "big data" and "answers websites" promise novel insights, we deliver the revolutionary advances that can only happen when the right individuals connect and share knowledge. The blue shirts and technorati would burn us for heresy if they could only find the matches.
Maven makes you smarter. We've built the fastest and easiest way to connect and consult with knowledgeable people all over the world. Created by three guys who were tired of making critical business decisions with imperfect expertise (knowing somebody out there could help them if they could just find them quickly and consult with them), our platform delivers expertise on demand to professionals in every industry and powers knowledge networks for some of the world's largest companies. Need faster insights so you can make smarter decisions? Maven can help.
Maven's executive team possesses over 60 combined years of experience in the areas of high technology, software development, and law. Our founders conceived the idea for Maven and formed the company in 2008 with the goal of making instant access to professional expertise available to everyone.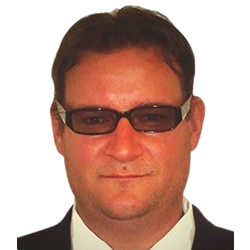 Mark S. Platosh
Co-Founder and CEO
Mark has 20 years of professional experience focused on web technology. He has a successful track record of building software engineering products, engineering management, and technical product strategy for leading software companies that vary in size from start-ups to the largest on the web. For the past 9 years, he has been managing global product development teams, building products for ISV's, OEM's and various enterprises that require a deep technical backbone. He is an expert in Open Source technology, Agile methodologies, collaboration technigues and technologies, professional services, and the global delivery services model. Previously, he was Director of Technology at Lohika, a provider of premium offshore software development services to US companies, with development teams in the Ukraine. Mark began his career at Scient, an early pioneer of ecommerce consulting. Mark holds a BS in Computer Science from Rensselaer Polytechnic Institute.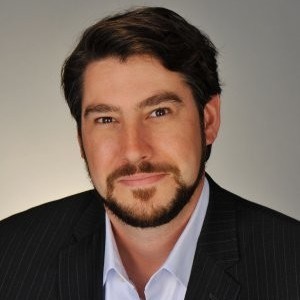 Wyatt A. Nordstrom
Co-Founder
Wyatt has over two decades of experience in high technology, investment research, software, and consulting. He began his career at Applied Materials, where he held a variety of roles in engineering, product support, and business management. After leaving Applied Materials in early 2005, Wyatt served as the West Coast head of the Technology, Media, and Telecommunications practice at Gerson Lehrman Group. Most recently he served as the Director of Paid Research and Events at Think Equity Partners, a global boutique investment bank and institutional brokerage, where he led efforts to develop new markets and revenue sources for equity research products. Stephen L. Nichols
General Counsel
Stephen is General Counsel of Maven Research, Inc. Prior to joining Maven, he practiced corporate law at Paul, Weiss, Rifkind, Wharton & Garrison in New York City, where his focus was mergers and acquisitions and private equity transactions. He also has experience in the formation, financing and growth of new ventures. Additionally, he spent a year in the firm's Hong Kong office, working on Asian crossborder private equity deals. Prior to Paul Weiss, he practiced law at Dickstein Shapiro (which had acquired his prior firm, Roberts Sheridan & Kotel). Stephen was involved with several new ventures before beginning his legal career. Stephen holds a BS in Business Management from Rensselaer Polytechnic Institute, and a JD from Columbia University School of Law. Ann Marie Pappas
Chief Operating Officer
Ann Marie has nearly a decade of experience working with senior business leaders to support their initiatives and deliver customized solutions to ensure account success and growth. She began her career in the financial services industry where she worked directly with the President of a hedge fund administration company in business development. Her passion for fostering client relationships and being a trusted advisor led her to join Maven in its early stages to help develop and grow their accounts. Since joining Maven 11 years ago, Ann Marie has advised corporate leaders, including heads of Innovation, Strategy, and R&D on how to best leverage Maven's community of experts to obtain actionable insights to move their initiatives forward faster and more efficiently. She has grown and leads the Account Management team, and helps train and develop the Associate team. Ann Marie holds a BS in Business from DePaul University where she was a Sales Leadership Mentor Scholar.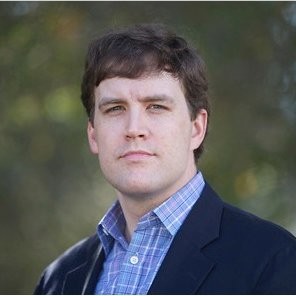 Matthew Hanson
Matthew Hanson joined GSV as a New York-based partner with GSV Asset Management in January 2012. Prior to GSV, he served as Head of Corporate Finance for ThinkEquity Partners, a growth-focused investment banking boutique founded by Michael Moe and Deborah Quazzo. At ThinkEquity, Matt helped oversee the firm's equity underwriting activity, raising $2.5 billion across 30 transactions. He also managed internal M&A activity and corporate development on behalf of the firm's Management Committee. He also served as Investment Banker in the Global Corporate & Investment Banking Division at Bank of America Securities, LLC, where he was involved with over $5 billion of M&A, equity, and debt transactions. Matt began his career in the Private Wealth Management Group of Goldman, Sachs & Co. as a Financial Analyst helping to manage $3 billion for ultra-high net worth families, foundations, and charitable trusts. He holds an AB in Economics (General Honors) from the University of Chicago, and is a CFA charterholder. He is also a member of the Manhattan Institute Young Leaders Circle and the New York Society of Security Analysts.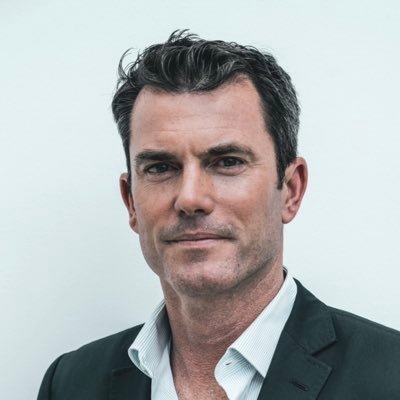 Patrick McKenna
Patrick is a leading expert in OnDemand workforce business models and Direct to Consumer Marketing. Patrick is the CEO of Keniks, LLC, a San Francisco based ecommerce and technology company that integrates online marketing, traditional offline media distribution and OnDemand workforces to maximize the value of cross-media campaigns. Patrick was also a Co-Founder and VP of Business Development at LiveOps, Inc., a work-from-home call center with over 20,000 home-based agents. Before LiveOps, he worked on the start up of a services marketplace company, Ingenio, Inc., that was acquired by AT&T in 2007. Patrick also worked in mergers and acquisitions at Morgan Stanley and JP Morgan and served four years as an Information Technology Officer in the U.S. Army. He has an MBA from Georgetown University and a B.S. in Accounting from the University of Southern California. Patrick is an active angel investor and adviser to start up technology companies. He serves on the Board of Directors of Rapleaf, Inc and the non-profit Board, Hands on Bay Area.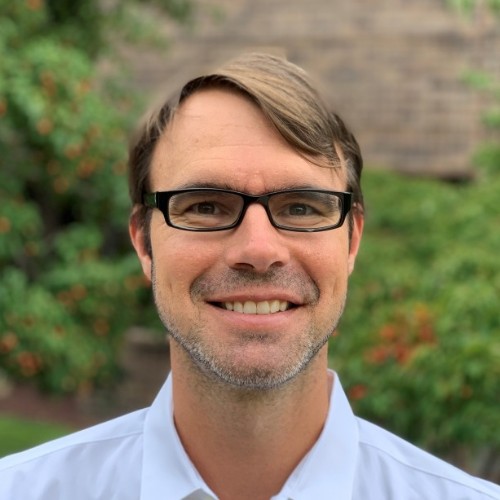 Rusty Szurek
Rusty Szurek is the co-founder and Chief Executive Officer of InsiderScore, LLC, a buy-side analytics research firm. Founded in 2004, InsiderScore, serves hundreds of the world's largest institutional money managers, providing analytics and research related to insider trading, institutional equity ownership and corporate stock repurchase activity. The company serves its clients through its web-based platform and via partnerships with Bloomberg, Capital IQ and FactSet; and, its research is regularly featured by leading financial media outlets such as The Wall Street Journal, Barron's and CNBC. In 1998, Rusty co-founded RagingBull.com, the world's first online social network built around the exchange of investment information. He attended the University of Virginia and is based in Princeton, NJ.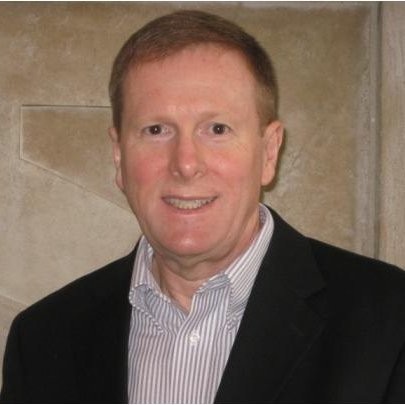 Reuben Oder
Reuben Oder is Founder and Principal of Reuben Oder Innovations, LLC, an Open Innovation (OI) consulting firm, where he guides companies as they discover how to customize and successfully deploy proven OI approaches, within their own organization's culture and systems, to accelerate the pace of innovation. He has a proven track record with skills honed in a unique role as the Connect+Develop (C+D) Global Community of Experts Leader within Procter & Gamble's (P&G) envied Open Innovation program, which P&G branded as Connect+Develop or C+D. The innovative C+D systems improvements he led, coupled with extensive personal training of C+D Leaders, has helped make C+D pervasive at P&G and greatly impacted the bottom line. C+D Enabled initiatives; meaning those with compelling external partner contribution, have a 70% higher NPV than initiatives, which do not leverage C+D.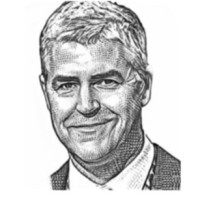 Bruce Carton
Bruce Carton is the editor of a leading publication in the area of Securities Litigation and SEC Enforcement, and is also a columnist for another major publication in the compliance area. He is a former attorney with the SEC's Division of Enforcement, where he investigated and brought cases for violations of the federal securities laws. He was subsequently a securities litigation and SEC enforcement partner with one of the world's largest law firms, and later a vice president at a major corporation on the business side of the securities class action industry. He is a regular speaker, commentator and moderator on securities litigation and regulatory issues. He has appeared as a guest on business television shows and been quoted in publications such as Time Magazine, The Wall Street Journal, The New York Times, The Washington Post, Bloomberg, and the Financial Times.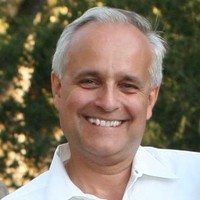 Lonhyn Jasinskyi
Lonhyn Jasinskyj is Senior Vice President of Software Engineering at Limelight Networks. In this role he oversees the development of the core software technologies that drive the company's global network and service offerings. Lonhyn previously was Vice President of Engineering at VideoEgg, a rich media content and advertising company. Prior to VideoEgg, he led Software Development at IronPort Systems, a leader in email and network security appliances and spam and malware prevention systems that was acquired by Cisco Systems in 2007. Lonhyn also co-founded Lohika, one of the largest offshore software development companies in Eastern Europe, and was an early participant at Zembu Labs, a distributed database technology company.