Microconsulting is an increasingly popular strategy for businesses looking to save money and increase efficiency. By breaking up projects into smaller tasks, you can dramatically reduce costs by taking on only the projects that offer the greatest value. Microconsulting also allows you to focus on areas where your expertise is most valuable while still making progress on other business areas. With its cost savings and flexibility, micro consulting offers many benefits that help you maximize your bottom line.
How Does Microconsulting Work?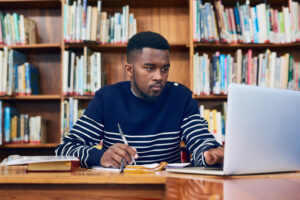 Microconsulting involves working with specialists on smaller tasks or projects. This allows you to focus your resources on the areas of your business that are most important while still making progress in other areas. By breaking up a project into small chunks, you can minimize costs and ensure that each task is handled by the right expert for the job. This strategy helps businesses reduce their spending and maximize efficiency. Below are more detailed examples of how microconsulting works:
Finding the Right Expert
Finding the right expert for a task is key to successful microconsulting. By taking the time to research and compare different experts, you can ensure that you are getting the best service at a price that fits your budget. Consider not only the cost but also their experience and expertise in areas relevant to your project.
Outsourcing Tasks
Outsourcing tasks through microconsulting can be an effective way to reduce costs while still ensuring quality work. You can find specialists who offer services at prices far lower than hiring full-time staff without sacrificing quality. Many companies use this strategy to access skills they might not otherwise have in-house.
Streamlining Processes
Microconsulting can also help you streamline processes and increase efficiency. By breaking projects into smaller components, you can reduce the time and resources needed to complete them. This helps keep costs down while ensuring tasks are completed quickly and accurately.
Benefits of Microconsulting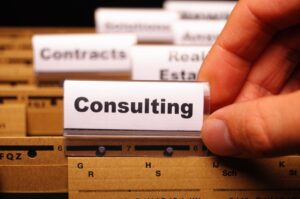 Microconsulting offers a range of benefits that make it an attractive strategy for businesses looking to cut costs and boost their bottom line. Here are some of the key advantages that microconsulting provides:
Cost Savings
One of the major benefits of microconsulting is the significant cost savings it provides. Businesses can dramatically reduce their expenses by taking on smaller tasks or projects while still achieving quality results.
Increased Efficiency
Microconsulting also helps businesses increase efficiency and productivity. By breaking up projects into smaller chunks, you can ensure that tasks are completed quickly and accurately. This makes it easier to meet deadlines and maximize the impact of each investment.
Access to Specialized Knowledge
Finally, microconsulting allows businesses to access specialized knowledge they might not otherwise have in-house. By working with experts on specific tasks or projects, you can gain access to skills and expertise that would be difficult or expensive to acquire using other methods.
Tips for Achieving Maximum Impact with Microconsulting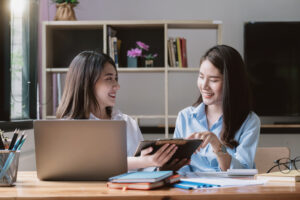 If you're considering using microconsulting to help your business maximize its bottom line, there are a few key tips to remember. Below are some of the best ways to ensure you get the most out of your investments:
Research Your Options
Before investing in microconsulting, take the time to research and compare different experts. Consider their cost and their experience and expertise in areas relevant to your project. This will help you find the right specialist for each task, allowing you to maximize value for money.
Prioritize Tasks
Microconsulting is an effective way to reduce costs, but it's important that you prioritize tasks so that you're not overspending on unnecessary projects. Take the time to identify which tasks are most important and consider outsourcing those first.
Set Clear Goals
When working with microconsultants, it's essential that you set clear goals and expectations for each project. This will help ensure a successful outcome as well as keep costs down. By ensuring everyone is on the same page from the start, you can maximize efficiency and ensure that your investments generate maximum returns.
More Tips On How To Save Money On Outsourced Tasks:
Start small – It is better to start out by outsourcing smaller tasks or projects first, and then scaling up as you get more comfortable with the process.
Hire freelancers from established platforms – Sites like Upwork, Fiverr, Freelancer and Guru are great places to find experienced and qualified professionals at reasonable rates.
Ask for references – Make sure to ask for references from previous clients when hiring a freelancer so that you know what kind of results you can expect in terms of quality and timeline estimations.
Use contracts – Ensure each project has a written contract outlining expectations and deliverables when outsourcing tasks. This will help ensure everyone is on the same page and that everyone's rights are protected.
Utilize automation – Automation tools can save you time and money when outsourcing tasks, as they streamline processes and remove the need for manual labor. Automation also increases accuracy, reducing the chance of costly errors or delays in delivery.
Invest in training – Lastly, invest in training courses to better understand how micro-consulting works and how to manage freelancers effectively. Having a good understanding of the process will help you get more out of your investment and ensure that all projects are completed successfully within budget and on time.
Microconsulting can be a great way for businesses to reduce costs and access specialized knowledge. Following the tips outlined above, you can maximize your investments and ensure that each project is completed effectively, efficiently, and on time. With a little research and preparation, micro-consulting can be an effective tool in helping your business reach its goals.