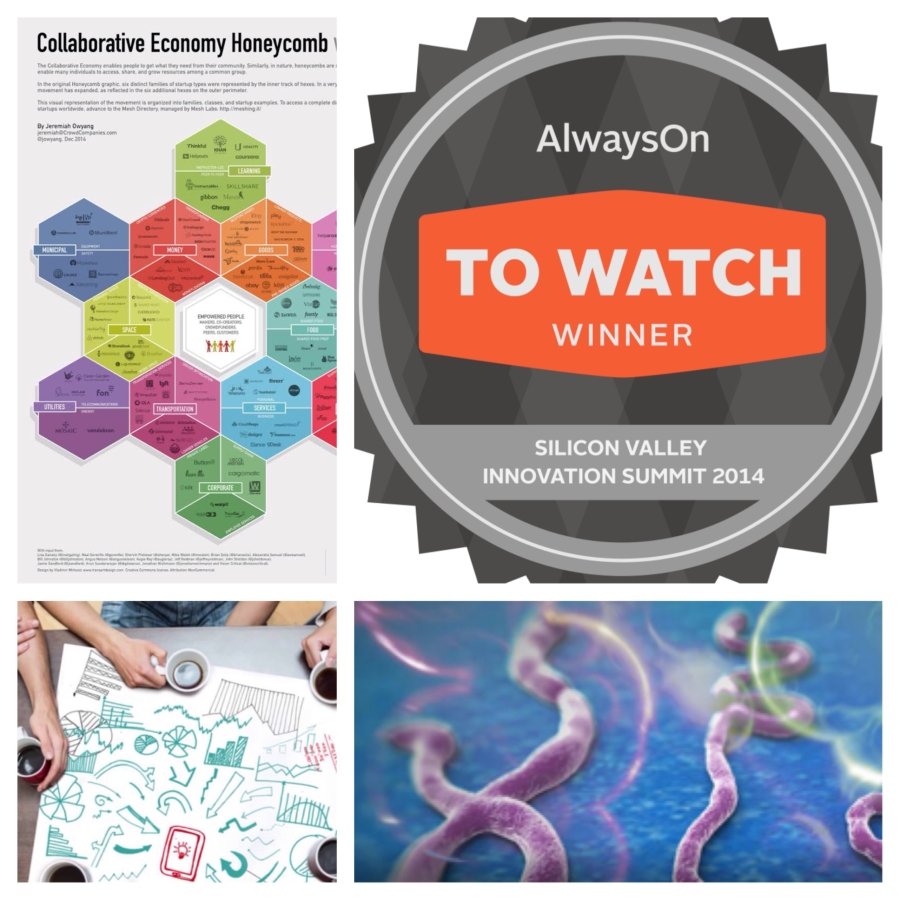 As we reflect on the great year at Maven, we would like to highlight 10 of the most-read blog posts from 2014. Enjoy!
Maven and Convetit Partner to Deliver Ebola Thought Leader ThinkTank
From November 4th: Maven and Convetit partnership unites leading experts to share insights on the Ebola crisis, generate new solutions, and better inform the public. READ MORE.
Maven Selected by AlwaysOn as one of the AlwaysOn Global 100 Companies to Watch
From July 15th: For the second year in a row Maven, the world's first knowledge logistics platform, has been selected to the AlwaysOn Global 100 companies to watch. READ MORE.
The Gift of Knowledge (Knowledge Transfer)
From December 12th: Successful knowledge transfer could save enterprises tens of thousands of man-hours, but more importantly, priceless professional expertise and insights. READ MORE.
Check Out the Maven Website Redesign!
From June 29th: Introducing our new look! We are pleased to announce that the Maven website redesign is complete. We would love your feedback on the updated design. READ MORE.
Leading Questions – One of the Top 10 Mistakes Survey Writers Make
From June 25th:  Do you ask leading questions in your surveys? If so, you're committing one of the biggest survey mistakes. Learn why you should never ask leading questions. READ MORE.
Innovation Strategy — How Do You Manage Knowledge?
From June 11th: Knowledge management is often times the key to successful innovation strategies, but companies struggle to keep track of their knowledge resources. READ MORE.
Maven's Most Interesting Jobs – Insights from an Outdoor Enthusiast
From May 30th: Outdoor enthusiasts look no further for your next fly fishing and hunting adventure! Patricia McNeil and her husband run BlueSky Outfitting and Alymer Lake Lodge. READ MORE.
Emotive Language – One of the Top 10 Mistakes Survey Writers Make
From July 7th: Do you use emotive language in your Survey questions? If so, you are unfairly influencing answers to match your viewpoint and adding bias to the results. READ MORE.
The Collaborative Economy Honeycomb
From December 11th: Jeremiah Owyang examines the drastic growth of the Collaborative Economy in new industries and dicusses what it will mean for the way we conduct business. READ MORE.
Introducing Elicitation Training by CM2
From March 17th: Maven is pleased to announce a new partnership with CM2, a leading strategic advisory firm that has pioneered the ethical use of human intelligence collection techniques. Maven and CM2 have worked together to develop a suite of elicitation training programs that can help you to get more from your interactions (both written and verbal) with other professionals and gain the insights you need to make better decisions, faster. READ MORE.
Cheers to a great year, to our current and future Mavens, and to countless milestones for our company and our customers. Thank you.