Maven Presidential Tracker: Obama Adds to Lead, Romney Solidifies Front-Runner Status
Results of Fourth in a Series of Maven Surveys of Political Experts Now Available
SAN FRANCISCO, CA — January 16, 2012 – As the Republican primaries for the 2012 presidential election begin to heat up, Maven, the Global Knowledge Marketplace, has released the results of its most recent presidential election tracking survey. Once again asking, "Who will win in 2012 and why?" the fourth survey of political experts shows the Republic field narrowing down to a presumptive candidate – Mitt Romney – and Barack Obama significantly increasing his lead, according to political experts.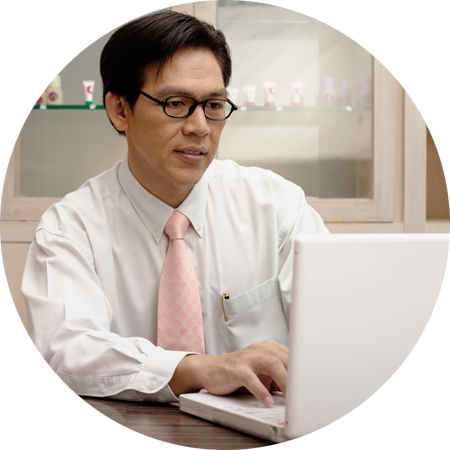 The survey's respondents included political consultants, lobbyists, and government relations professionals from Maven's extensive microconsulting network.
The results show Barack Obama receiving 60 percent of the votes, up from 48 percent in the October survey and 52% in the June survey. On the Republican side, Mitt Romney is emerging as the only viable candidate, but slipped to 40 percent from 44 percent in October.
No other candidates on the Republican side received any votes in the survey.
"Our latest survey tells an interesting story, one of consolidated support for Romney, but a concern that the primary process is weakening him as a candidate in the general election," commented Maven Co-Founder and CEO Wyatt Nordstrom. "The Mavens surveyed are political professionals who have a large stake in the election's outcome. Their opinions aren't based on personal politics, but on the viability and electability of candidates and their knowledge of how the system works. For example, over a quarter of respondents who said they voted for John McCain in 2008 believe that Obama will win again in 2012."
Participants were also asked to comment on the reasons for their selections. Highlights include:
Respondents pointed to continued attacks on Romney by others in the Republican Party as a major reason Obama will be re-elected in 2012. One respondent summed it by saying:
Republican candidates are splitting the vote, leaving [the] final candidate likely to be seen as not reflective of the party in full and weakened for the presidential election.
Another respondent added:
I think that Romney will be the GOP nominee. But, Newt Gingrich is going to seriously bash him over the next two months. There will also be a lot of damage done to Romney from the Tea Party and classic conservative arms of the GOP. Romney will be damaged goods and Obama will prove to be a much stronger debater than when he first ran for president.
An added factor for an Obama victory, according to the political Mavens surveyed is the improving economy. One Maven said it this way:
..as the economy improves and unemployment continues to tick down, it will be harder and harder to argue that (Obama's) policies have been anything other than good for our country.
Another respondent added:
With an economy likely on the mend, Obama should hold swing states Ohio, Florida, Pennsylvania and Missouri and win re-election.
On the contrary, others predicted that Romney will win the general election due to an economy still in repair. As one respondent noted:
Assuming the economy continues to drag, Obama will have a difficult time being re-elected. Romney will be able to capitalize on Obama's weakness in   fixing the economy and will likely win.
Another said:
Romney will…capitalize on the need to improve [the] economy with an experienced businessperson.
This is the fourth in a series of surveys conducted by Maven leading up to the November 2012 election. Results are tracked to illustrate how sentiment among the respondent population changes as events unfold.
About Maven
Maven is a global network of industry professionals, thought leaders, and experts who connect, share knowledge, and help each other address business challenges of all sizes. Maven's proprietary "microconsulting" platform provides instant access to highly qualified experts from every background via paid knowledge sharing interactions, including:
Telephone Consultations
Electronic Surveys
Extended Consulting Projects
Intelligence Markets
Business Education Workshops & Seminars
Strategic Advisory
Knowledge Communities, powered by Maven
Maven – Faster Insights. Smarter Decisions.